Dental Implants Sydney Digital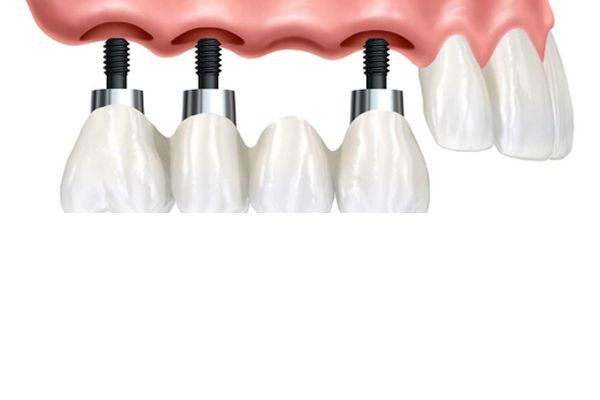 The Dental Implants Professionals are now also offering Dental Implants in Sydney  with the same high quality and affordable cost and price for dental implants at $1500
We are conveniently located at Level 12 , 187 Macquarie street. This central prestigious location is a walking distance from the Opera House and circular quay. it is also accross the street from the royal Botanical Gardens and the domain park.
Easy transport is at your door steps through Martin Place train Station.
All that combined offers an excellent service and location at affordable Dental Implants cost.
Call Us today on 1300 850 072 and find out about our affordable low dental implant cost option to bring you back a natural smile or simply a replacement for that missing tooth.
Our total price for tooth implant in Sydney is $2850. That includes the fixture and the porcelain crown. We only use high quality Australian approved dental implants for your safety and our low cost comes together with a premium high standard service.
Dental Implants Sydney – High Quality and Affordable Dental
The clinic in Sydney has its own surgical theatre where all dental implant procedures are performed. We can also organise and provide Anaethetist support for more complex cases using sleep dentistry or sedation for a very competitive value.
Dr Pinho started performing oral surgery for the past 15 years and you can find more information about his services on his personal website DrPauloPinho.com.au where you can also easily book a dental Implant consultation 24/7 in seconds. The price for the consultation is $55 and includes a digital OPG X-ray for assessment.
Now you can get affordable superior quality dental implants in Sydney. Our clinic in Sydney is equipped with high quality surgical instrument for dental surgery and treatment of our patients. We use the latest technology for all procedures during the treatment. Our aim is to send back our patients with cheerful satisfaction on their faces.
Australian Approved World-wide High Quality Dental Implants in Sydney
We have a team of well qualified dental practitioners who perform their job with dedication and utmost responsibility. We understand your health concerns and advise you what is best suited for you. Getting dental implants is a common practice nowadays. It enhances your oral health by replacing an unhealthy tooth from your mouth with new artificial tooth which looks and functions just like your natural tooth.
In this procedure of dental implant, our dental expert will place an implant crown made up of porcelain and place it in your jaw and fix it with surgery. Our total cost for full implant is $2850 which includes cost of crown. We use excellent quality dental implants in Sydney for this procedure. Your dental health is our foremost priority and we don't take any risk on your safety. Our experienced doctors will give you the best dental treatment. We only use implants from high quality brands. You can take either local anaesthesia or general anaesthesia or sedation during procedure according to the complexity of your surgery. Our dental surgeon has experience of 15 years in oral surgery and provides his consultation services. You can fix an appointment any time with our doctor within seconds and consult for implant treatment.
You can compare price given by us for whole treatment with others and you will find that our price is same or less than what you have to pay at any clinic in Thailand. You can get an additional discount on having more than two implants. If you are thinking about going overseas for dental implant then give it a second thought because you can get the best of treatment for your dental implants right here.
So call us now to book an appointment with our expert and plan a dental implant for yourself because you deserve the best treatment from highly professional and well qualified doctors. A new dental implant in Sydney can change your smile and your lifestyle. It will enhance your personality as you will be more confident while talking and it will bring back your natural smile, say goodbye to dental problems. You will be able to eat whatever you want. We are proud to offer our high quality services to our patients at a very affordable price. You can easily reach our centrally placed clinic in Sydney. Our goal is to provide you comfortable and safe dental implants.
* We are proud to announce that from the 17th of august 2015 all Implant fixtures used in Melbourne and Sydney will be SA or SLA treated surfaces unless pre discussed with patients or dentists who refer cases with the preference of a particular high quality Australian approved brand. SA and SLA surfaces are known to be the state-of-the-art Dental Implants due to Optimal surface roughness, early cell response and bone formation due to higher bone-to-implant contact allowing possible early loading and long last results.
Why not ask your Dental Implant Questions?
Price for a full Dental Implant including fixture and crown is $2850.
Further discount may apply for cases requiring more than 2 implants.
Discounted prices and quotes for cases requiring more than 2 implants can only be given during consultation with the surgeon.
High Quality Dental Implant Brands
Straumann Astra BIO Horizons Biomet 3I MIS Nobel Biocare Ankilos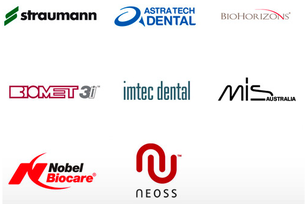 Thinking about going overseas or Thailand ?
Check below and compare the major Thailand Dental Clinics prices to ours.
You will find that they are almost identical and sometimes we have even lower fees.