Dental Implants Procedure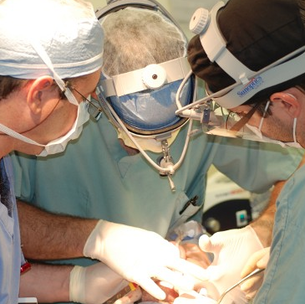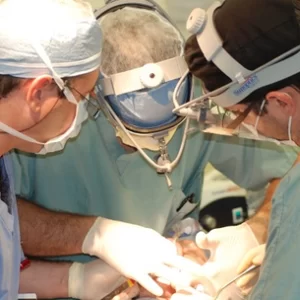 People whose tooth is damaged beyond repair visit their dentist for assistance. The most reliable solution dentists could suggest for such patients is tooth extraction. In certain other cases, some patients will have missing teeth that might be a result of bad oral hygiene or accidents. In both these cases, there's one solution that's favoured equally by doctors and patients – Dental Implants!
Just in case you didn't know, dental implants refer to a titanium screw mounted on the jaw bone, which is then used to support a crown placed on top of it. The implant that's placed on the jaw bone act and function as natural tooth. Dental implant dentistry in Sydney is very well embraced as a viable treatment by top dentists and general dental practises in the recent years. Get an in-depth overview of dental implants in this write-up.
Why Dental Implants?

Before dental implants came into being, dentures were the only traditional form of treatment utilised to replace missing teeth. However, dentures were witnessed to be more agonising that helping. When placed improperly, dentures tend to move or fall out and can cause more pain ad discomfort throughout the period of usage.
On the bright side, dental implants resolve all these kinds of problems. Once placed, dental implants will never fall out as they remain intact. They are durable and long lasting as well as require only minimal maintenance. Dental implants work and feel like natural teeth, thus posing no problems with speaking and eating.
Implant Procedure – How is it done?

Dental implant procedure is typically a two-step process. In the first phase, the implant screw is placed and during the second phase, the custom-made crown is secured and the tooth restoration process is done with.
PRE-SURGERY APPOINTMENT
Before undergoing the procedure, you must consult a reputable oral surgeon who would conduct a detailed oral examination to assess your case. Once that is done, they would recommend the number of implants you'd need.
THE PROCEDURE
The next step is to place the dental implants. If you are deemed unfit for placing dental implants for reasons such as insufficient bone density, they additional procedures such as bone grafting would be carried out to make the treatment successful. Dental implants would be offered only after you're analysed as a good candidate to receive them.
At first, the dental implant post would be positioned properly in the jaw bone at the empty tooth side. To make the procedure painless, oral surgeons would administer local anaesthesia before proceeding with the surgery. Once the implant is placed, the surgical site will be closed after which the healing process takes into effect.
HEALING
After the implant procedure is complete, some patients would be advised to use a temporary prosthesis, so that they are not left without teeth during the healing period. It would generally take a few months' time for recovery and for the implant to completely fuse into the jaw bone. Your Oral surgeon would also offer post-operative instructions that have to be meticulously followed for a speedy recovery. This includes proper oral hygiene and other aftercare procedures.
Some of the aftercare tips one must follow to make the healing process easy and successful are:
For up to three days after the surgery, bruising and swelling are expected to show up. These are normal and in order to reduce such circumstances, press an ice pack against the cheek area. This would also reduce pains and discomforts that come with it. 
It is very important to take ample rest. One must not subject themselves to arduous works such as heavy lifting and energy-demanding household chores as these can slow down the healing process. Also restrain yourself from exercises during the first 48 hours after surgery. 
Never consume hard chewy foods for a few days. Start with soft and nutritious foods that hardly require any chewing. Also avoid hot drinks and hot foods. Your oral surgeon would also suggest foods that you can have during the recovery period. 
Consume over-the-counter medicines prescribed by your surgeon to get relief from pains and discomfort. 
Do not brush for at least 2 days after surgery, as it could be detrimental to your surgical site. Rinse your mouth regularly with salt water so that your mouth is freed from infections and sufficient oral hygiene is maintained.
Implant dentistry – The Future Trends
The dental implants market in Sydney is forecasted to have a prosperous future. Dental implants are in fact, the most sought-after treatment used for restoration of missing teeth. According to research findings, it is estimated that dental implant market is expected to grow from USD 35.89 million in 2015 to USD 52.19 million by 2020.
The increase in incidences of tooth loss, periodontal conditions, as well as the rise in aging population are the driving factors that has been escalating demands for dental implant treatments in Australia. That's not all, the demand for quality dental care, rise in disposable income and other flourishing economic factors are expected to further the growth of implant dentistry and dental implants.
The study also reveals that the overall adoption of dental implants is more than that of dental prosthetics, thanks to its reliability and durability. Better aesthetics and hygiene imparted by dental implants is not to be forgotten.
Dental Implants – How They Make your Life Better?
These apparent benefits are exactly why dental implants have become the most popular option for replacement of teeth.
No Pain, No Discomfort. Dental implants don't bring in the nightmarish effects of dentures. Teeth supported by dental implants acts and functions normally, as stated before. Notably, dental implants also prevent bone less and even promote bone growth! They never interfere with your speech and eating habits, and are supposed to last for as long as 10 years when well maintained. They even enhance your appearance by bestowing a pleasant smile, unlike dentures.
The Bottom Line
Dental implants in Sydney are adopted by more patients day after day, owing to its high success rates as well as with its history of making immensely positive changes to the lives of many. Consult your oral surgeon and get dental implants today!