DENTAL IMPLANTS MELBOURNE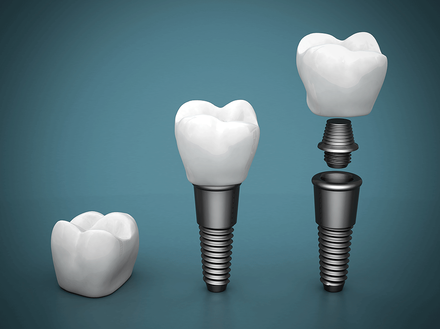 Dental Implants Melbourne - High Quality and Affordable Dental
At Dental Implants Professionals we are proud to offer $1500 
Dental Implants in Melbourne
 for patients from all over the country who travel to this beautiful city and take advantage to our well known affordable high quality treatment. We are more than happy to discuss transfers from the airport and accommodation options to make your dental implant in Melbourne as comfortable and hassle free as possible. Dental Implants is a very none invasive a gentle procedure and patients are always able to enjoy the city and get to know some sights of the city right after treatment. We are proud to be able to offer dental implants for a low dental cost in Melbourne for $2850. That includes the surgical placement of the fixture and the crown. Call us today on
1 300 850 072
to book a consultation and have a new life style with a new tooth that can last for the rest of your Life. Only high quality Implants placed by highly qualified professionals . gentle and affordable. Implants can be placed under sedation in our clinic and  under general anaesthetic in the hospital. Sleep dentistry can help anxious patients at the procedure. Dr Pinho has limited his dentist practise to oral surgery for the past 10 years and will provide you with a long well explained consultation with detail to every option that would best suit your dental implant in Melbourne. We provide high quality 
dental implants in Melbourne
 at an affordable price to our patients; it gives them complete value for money. Our goal is to provide our patients, a gentle, safe and comfortable denture treatment. Dental implant treatment is a procedure of replacing old unhealthy tooth with a new artificial tooth. This artificial tooth crown is placed over implant, fixed into jaw with surgical procedure. A dental implant can give you a healthy jaw and better oral condition. It improves your ability to eat well and gives strength to your confidence because with a fixed implant you can smile naturally. After getting fixed, it looks just like your natural teeth and after few weeks, you will feel completely normal. With new dental implant you can eat whatever wants without any pain. We offer dental implant surgery at affordable price of $1500 and full dental implant at $2850 at our clinic in Melbourne.
Australian Approved World-wide High Quality Dental Implants in Melbourne
When you go for dental implants you must understand related health concerns. This is a long procedure which needs at least three visits to the dentist and complete knowledge of your dental history and other health background. You should choose a dental surgeon who has excellent knowledge of dental implants and is experienced in this field. We provide affordable and cost effective 
dental implants in Melbourne
 from well qualified dental practitioners. We understand your anxiety and nervousness about surgical procedure of dental implant. We provide a safe surgery with sedation or general anaesthesia for procedure. Sleep dentistry can also be provided to patient on request. We are very happy to offer you superior quality 
dental implant in Melbourne
under highly qualified, dedicated and experienced team of dental professionals giving best of their services to the patients. You can give us a call or visit our clinic in Melbourne for implant treatment. We will be glad to hear from you and talk about your stay in Melbourne to give you a relaxing and stress free service as possible. At our clinics we make sure to give our best services to patients to make their dental implant surgery comfortable and satisfactory. Our doctors will study your dental health deeply and will provide you with well described consultation so that you can understand each and every option available for your dental implants. You can ask questions about the surgery procedure, our experts will be glad to guide you. Our aim is to offer you the best affordable dental implants in Melbourne. You may avail special price in case of more than two implants. We believe in using high quality implants only that match the Australian dental standards. We want you to walk out from our clinic after dental implants with a smile on your face.
You Can find more about Dr Pinho and his 15 years of Oral Surgery Experience on DrPauloPinho.com.au
The difference in price between Dental Implant Systems is rarely more than $100. The design of new modern Dental Implants are very similar nowadays. Remember, if you are being charged thousands of dollars more, you are being charged this extra for labour, not for a better brand. Of most importance is good planning and an experienced surgeon.
* We are proud to announce that from the 17th of august 2015 all Implant fixtures used in Melbourne and Sydney will be SA or SLA treated surfaces unless pre discussed with patients or dentists who refer cases with the preference of a particular high quality Australian approved brand. SA and SLA surfaces are known to be the state-of-the-art Dental Implants due to Optimal surface roughness, early cell response and bone formation due to higher bone-to-implant contact allowing possible early loading and long last results.
Thinking about going overseas or Thailand ?
Check below and compare the major Thailand Dental Clinics prices to ours.
You will find that they are almost identical and sometimes we have even lower fees.
Book in for your initial consultation
or call us today on 1300 721 184
Why not ask your Dental Implant Questions?
Price for a full Dental Implant including fixture and crown is $2850. Further discount may apply for cases requiring more than 2 implants.
Discounted prices and quotes for cases requiring more than 2 implants can only be given during consultation with the surgeon.