 Ensure a healthier smile from Paulo Pinho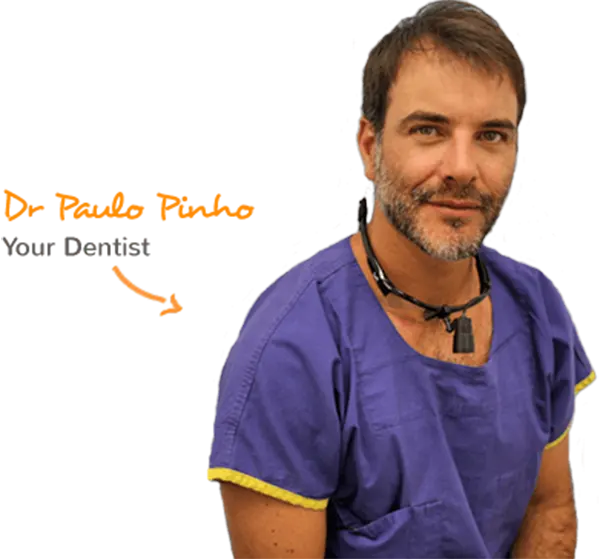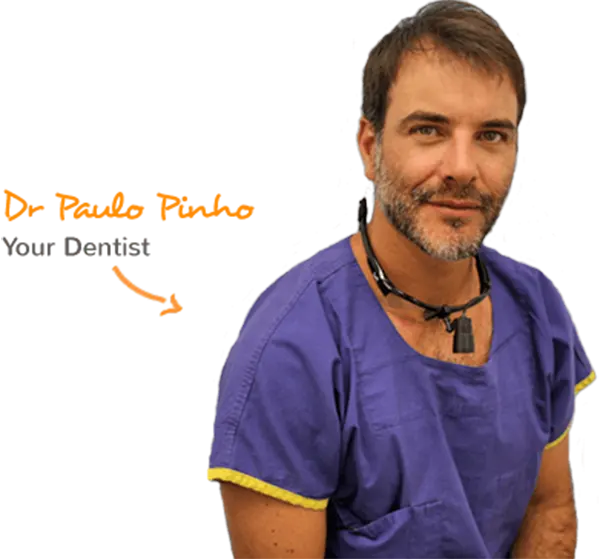 DENTAL IMPLANTS PROFESSIONALS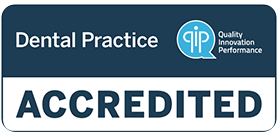 Digital Dental Implant
Titanium Australian Certified and Approved

Bone Graft Dental Implant
Porcelain Metal and Zirconia all made in recognized Australian Labs.

Mini Dental Implant
Life Time lasting proudly made by Australian Professionals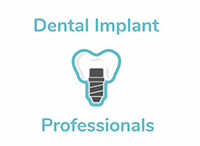 All our dental Implants are placed through the Dental Implant Professionals service. That gives all our clients assurance of a good quality treatment for what is possibly the lowest price in Australia
Making Oral Surgery Affordable without
sacrificing Quality or Experience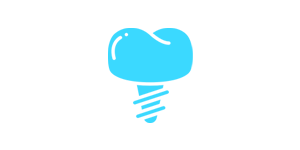 3,500+ Dental Implants Placed
He has placed over 3,500 Dental Implants in the past 15 years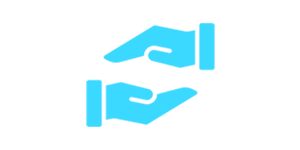 Affordable, gentle & safe
Life shouldn't be hard. We make things easy for you by offering low-cost wisdom teeth removal and dental implants.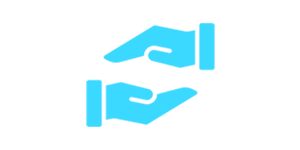 No Waiting Time
No waiting list. Because Dr Pinho has limited his practice to two specific fields of dentistry, he has these wisdom teeth extraction and dental implant procedures down to a fine art.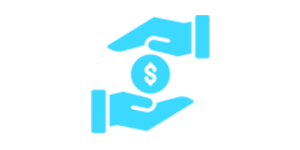 High quality, affordable oral surgery
Dr Pinho is a dental surgeon who has worked closely with oral surgeons for 15 years, limiting his practice to wisdom teeth extraction and dental implants. Not one patient under his care has ever had a permanent injury.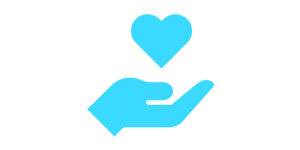 Post-proceedure Care
To make sure your procedure recovery is smooth we offer free post-surgery care. You can arrange to visit as many times as you need to, up to two weeks after your surgery, and you won't pay any additional charges. It's all part of our commitment to making the best quality dental care available to all.
All of our Digital Dental Implants are Australian Approved and Certified.

All of our Crowns are Made in Australia and come with 5 Years Warranty.
DENTAL IMPLANTS in Sydney
The difference in price between Dental Implant Systems is rarely more than $100. The design of new modern Dental Implants are very similar nowadays. Remember, if you are being charged thousands of dollars more, you are being charged this extra for labour, not for a better brand. Of most importance is good planning and an experienced surgeon.
IT DOESN'T HURT TO HAVE A FREE SECOND OPINION OR QUOTE
BEFORE ANY SURGICAL PROCEDURE.
15 Years of Implant Services and over 2,500 placements
Digital Dental Implants are possibly the most exciting news in dentistry for decades. It is now possible to replace a tooth or multiple teeth and possibly keep it for the rest of your life. Having a Dental Implant feels like having a normal new tooth again.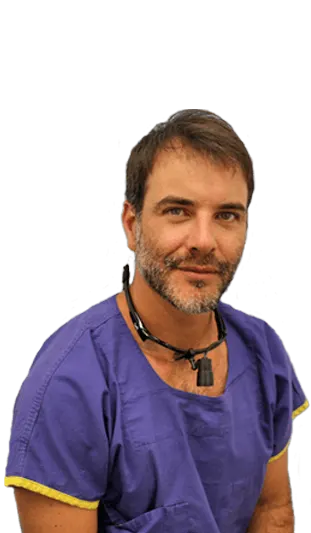 At Dental Implant Professionals we are now very proud to offer this state-of-the-art, high quality dental treatment at an affordable, cheap and lower than the average dental implant cost at $2850.
Dr Pinho, the leading dental surgeon, has been performing oral surgery for the past ten years. He is passionate about providing oral surgery at more affordable fees. After years working in hospital trauma centres in Latin America and The United States with oral surgeons and other specialists, he was invited to move to Australia. He has limited his practice to oral surgery and dental implants in several clinics across Melbourne and Sydney. In addition to performing oral surgery under Local Anaesthesia and IV sedation, he also operates on patients from all across Melbourne, Victoria and Sydney under General Anaesthesia at private hospitals and The Royal Dental Hospital Melbourne.
Dental Implants Sydney –
A Comprehensive Tooth Replacement Solution
Missing a tooth? Looking for a replacement for multiple infected teeth? Dental implants may be just what you are looking for!
Deciding to get dental implants in Sydney is confusing. Dental implants are unique and long-lasting alternatives to dentures or dental bridges and can permanently replace your missing tooth.
Dr. Pinno and his team provide tooth implants in Sydney that look more like your natural teeth, to improve the appearance and restore your confidence. Dental Implants Professionals proudly offers state-of-the-art, high-quality dental treatment at an affordable, cheap and lower than the average cost at $2850. Our trained team is fully equipped to perform dental surgery under IV sedation or "sleep dentistry" and provides an 85% Medicare rebate to patients.
This allows them to pay as little as $100 to have surgery in a very relaxed and calm state.
Dental Implants Sydney – Digital Safe and Gentle Procedures
None of us visits dental clinics expecting to have a great time! For thousands of Australians, this endeavour is a crippling fear that causes various health problems. A study reveals that 21% of Australian adults were moderate to extremely afraid of going to the dentist. The dental anxiety is associated with the fear of needles, painful or uncomfortable procedures, and tooth implants cost in Sydney. At Dental Implants professionals, we understand your fears, identify your concerns, and use gentle procedures to treat nervous dental patients. Our dental professionals provide you with a detailed overview of what your procedure will involve to make you feel confident and comfortable throughout the process.
During your initial consultation, we will create a 3D map of your mouth to better explain you what type of implant do you actually need and present you the procedure involved. Knowing the process helps you to overcome your fear, and you will be relaxed during the surgery.
Dental Implants Sydney – A Smile Just Made for You
With rising inflation, soaring energy costs, political uncertainty, and numerous other factors, in the past two years, everything in Australia has been more expensive than before. Dental treatments and procedures are no exception! However, prices here are affordable compared to other parts of the world. If you are lucky enough to get your dental implants Sydney from Dental Implant Professionals, you may avail few discounts and other offers. At Dental Implants Professionals, we provide you with affordable dental implants in Sydney that won't put a dent in your wallet.
What are Dental Implants Sydney?
Beyond the beauty benefits of replacing a missing tooth, there are also numerous functional and health benefits. Our dental professionals help you understand the importance of getting dental implants in Sydney when you schedule an appointment with us.
When you are missing a tooth, it can lead to jaw bone deterioration and resorption and may cause premature aging. It also causes the neighbouring teeth to move into the space left by the missing tooth, resulting in dental problems. After getting cheap dental implants in Sydney, the surrounding teeth don't shift or pull out to fill the gap.
A dental implant is a method of replacing missing teeth from the mouth done by a dentist, periodontist, oral surgeon or oral maxillofacial surgeon. When you are missing a tooth, our professionals will place an artificial tooth root, an implant that looks like a metal screw that is inserted into the jawbone. After the implant placement, the surrounding jawbone grows around the implant to secure the screw in place. Once the implant is secured property to your jaw bone, the dental implant screw is attached to an artificial tooth known as an implant crown which fills the gap left by the missing tooth. The implant crown is made to match the surrounding teeth in both shape and colour. Our teeth implants in Sydney are made using Titanium, a bio-compatible material that improves the success rate of your implant procedure.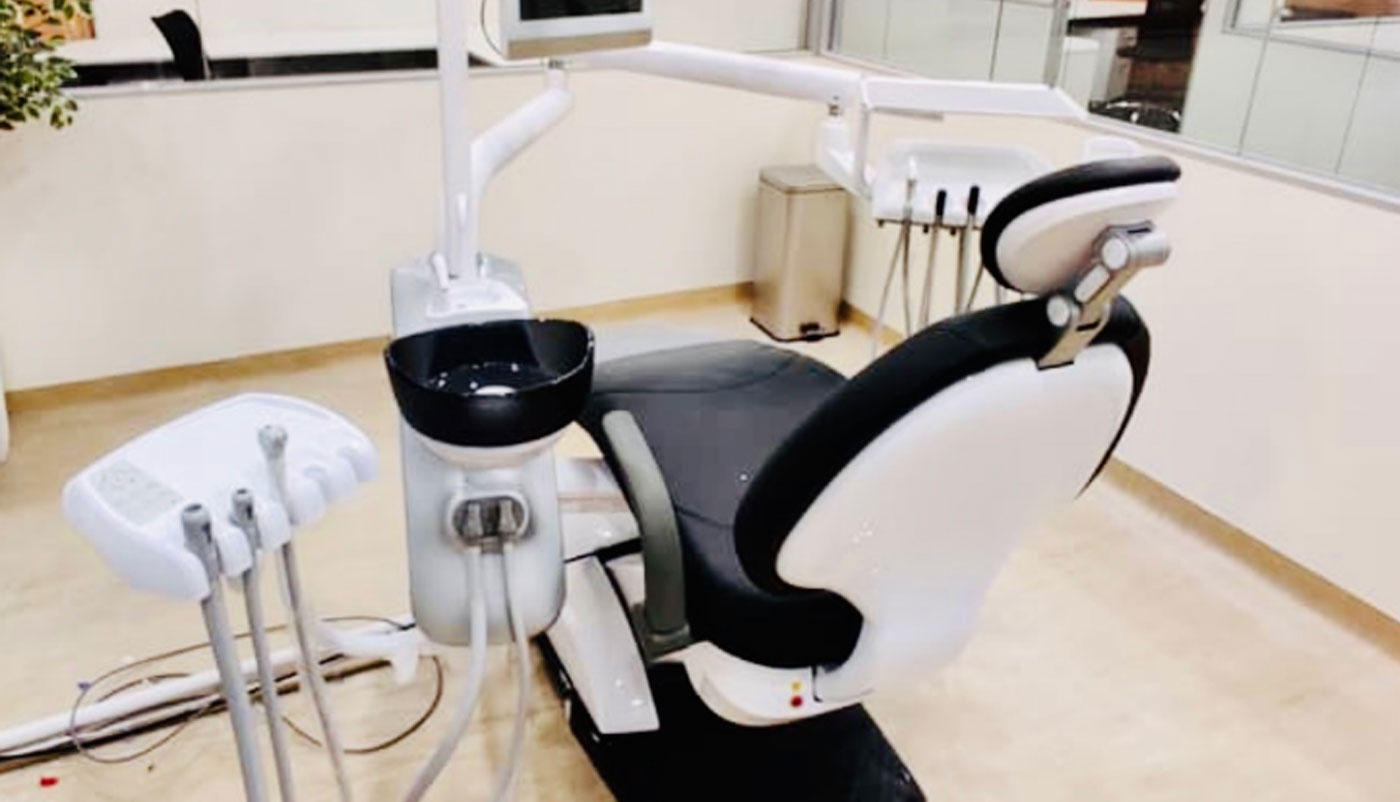 Why are Dental Implants Expensive?
So, what makes these dental implants so expensive? Here are a few factors that affect the dental implants cost in Sydney.
The Type of Implant Material Used
It's crucial to understand that, in addition to the type of implant used, one of the biggest determinants of dental implant price is its material. Because there are many different types of implants available made from unique materials, this can have a considerable effect on the price. At Dental Implant Professionals, we use implants made using Titanium, a bio-compatible material that comes with a higher price tag compared to other affordable dental implants in Sydney. However, the success rate of titanium implants is high, and it's worth the investment.
Location
The location of your dental practice also affects prices. In Sydney, the cost of living is much higher than in other parts of the country, which is why Sydney's dental implants tend to cost more.
Experience and Expertise
The experience of the implant dentist in Sydney  has an impact on the price of your dental procedure. For example, if you choose a dentist with years of experience, an actual practice, and an excellent reputation within the dental industry, he or she is likely to charge you more than a new dentist who is just starting out.
The Complexity
The complicated the procedure, the more work involved, which equals the more expensive the procedure. When many dental implants are required, and other treatments beforehand, such as tooth extractions, are needed, this is a lot more work than simply fitting one implant, so it will obviously be more expensive.
What Does the Total Cost of Dental Implants Involve?
A dental implant procedure is an expensive treatment usually available only in private practices. According to the Australian Dental Association, dental implants in Australia vary widely from state to state and even from clinic to clinic. Their recent survey shows us how much each type of dental treatment costs in Australia, as well as the mean fee that is charged for each. The survey reveals that the lowest price for an implant is $3,049, and the highest price is $7,175. This average cost is for single digital dental implants in Sydney and includes the cost of,
Implant fixture
The crown placed over the implant
The cost of the procedure
This average cost may vary depending on the number of consultations, X-rays are taken, the practice's procedure, additional procedures like bone grafting, and more.
At Dental Implant Professionals, the cost of a single dental implant is $1530, and the cost of an implant crown is $1350. So, the total cost of a full dental implant is $2850, which is low compared to others. Also, we offer discounts for cases that require more than two dental implants.
Are Dental Implants Covered by Medicare?
Dental implants are not part of Medicare Parts A and B. But some Medicare plans cover routine dental care. In some cases, dental implants may be covered in part by dental insurance, depending on your provider. Medicare only covers dental implants for seniors when the treatment step is medically necessary or integral to a covered procedure.
Looking for affordable dentist implants Sydney? We offer you the best dental implant treatment plans to replace your missing teeth without breaking your bank. Call us on 1300 850 072 for more details.
Affordable Dental Implants Sydney – Feel More Like You Again
Lost a single tooth or multiple teeth? Forgot your beautiful smile? Don't fret! Tooth implants in Sydney by Dental Implants Professionals give you a healthy, comfortable, and confident smile that you've been longing for. Our dental implants in Sydney are the best choice to restore your smile because they are the real deal. Yes! They look, fit, function, and feel more like a natural tooth and keep your mouth healthy. Our patients choose dental implant procedures for the following reasons.
Better Oral Health: Tooth Implants in Sydney mimic your natural teeth. After placement, they integrate well with your jaw and play a vital role in maintaining your facial structure, promoting oral health, and preventing bone loss.
Unlike dentures or bridges, implants are fixed and secure well, which means you don't have to worry about slipping, sliding, falling out, or any other embarrassing endeavours. Moreover, you can bite, speak, and chew more like you, the real you.
Dental Implants Sydney Improves Confidence:
When you choose tooth implants in Sydney, the procedure is completely customised for you. The implants are made uniquely for you based on the measurements. Moreover, the tooth is shaped and shaded to match your other teeth. Pretty interesting, right? This gives a boost to your confidence, and you will never forget to wear that sweet smile of yours wherever you go.
Dental implants in Sydney are fixed and secured to be a part of your mouth, and you can wear them every day. Most importantly, people will never know you are having them. Hence, it becomes a permanent solution to missing teeth. Dental implants in Sydney come with a titanium screw which anchors the implant to the jawbone and gum tissue. This provides a firm base for your replacement teeth, such as bridges, crowns, and dentures. They are fixed together to remain inside your mouth, and no adhesives are used to hold them together.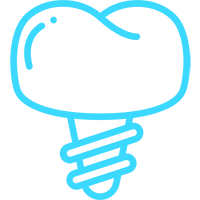 Implant is an anchor piece that integrates into your jaw more like a natural tooth. It creates a strong bond that provides a secure base for the crown. This prevents your jaw bone from deteriorating further and improves bone health.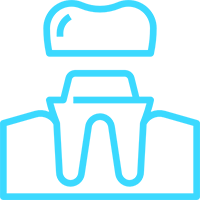 Crown is the tooth portion of your implants. It's designed exclusively for you with proper measurements to fit well into your mouth. It's also shaped and shaded to match with the rest of your teeth to look more natural.
What is the '3-2 rule' for dental implants?
The '3-2 rule' is an essential guideline in dental implant placement followed to help ensure the long-term success and stability of dental implants. The two crucial components of the '3-2 rule' are,
3mm of Healthy Bone – This emphasises the importance of having at least three millimetres of healthy, dense bone at the implant site. When it comes to dental implants, having sufficient bone density is crucial to integrate the dental implants with the jawbone successfully. If there is no 3 mm of healthy bone in the implant site, then your dentist will suggest bone grafting to prepare the site for implant placement.
2 mm of Space Between Implants – According to dentists, 2 mm of space between implants is ideal for the success of dental implants. This gap ensures that each implant has enough space to properly integrate with the surrounding bone and avoids complications like overcrowding or interfering with neighbouring structures.
Following the '3-2 rule' for dental implants is essential to improve the success rate of dental implant procedures. If you are searching for 'dental implants near me,' it's essential to find a skilled and experienced implant professional who can assess your individual case, apply this rule appropriately, and provide a comprehensive, individualised treatment plan that guarantees the best outcome for your specific needs.
How long after dental implants can I eat normally?
Returning to your regular diet after getting dental implants in Sydney depends on your individual health and the specifics of the implant procedure. Here are a few things to consider before getting back to your normal diet.
Stick to a soft and liquid diet immediately after the dental implant surgery. Don't chew your food on the implant site as it affects the proper healing of the area. This initial phase lasts for a week, and choose foods such as smoothies, yogurt, pureed soups, and mashed potatoes, during this time.
A week after the implant surgery, you can gradually introduce semi-solid foods that require less chewing. These may include pasta, eggs, and well-cooked vegetables. It's crucial to be gentle on your new implants and continue to avoid hard or crunchy foods.
You can return to your regular diet after the complete healing of the implant site and your dental implants are fully integrated into your jawbone. Ask your dentist for guidance on when to get back to your normal diet. They will monitor your progress and let you know when your implants are safe and stable, so you can resume your normal diet.
How many teeth can an implant hold?
The number of teeth an implant holds vary depending on various factors, including you overall dental health, jaw bone density, and the type of implant placement procedure. Generally, a single dental implant can be used to replace a single missing tooth. However, implant-supported prosthetics are used to support multiple teeth or in some cases, even a full arch of teeth.
Single Tooth Implant – A single dental implant is often used to replace a single missing tooth. The implant is placed in the jawbone, and then the crown is attached to the implant. The dental implants cost for a single tooth may vary depending on the type of implant used, the complexity of the procedure, the specialisation of the dentist, and more.
Implant-supported Bridges – Implant-supported bridges are used to replace multiple missing teeth adjacent to each other. In this procedure, two or more implants are used to anchor the bridge securely. This procedure is cost-effective compared to single tooth implants.
All-on-4 Implants – All-on-4 implants are essential for people missing multiple teeth or edentulous. These types of implants use four to six implants to secure a full arch of prosthetic teeth.
Full Mouth Restoration – Full mouth restorations are done using implant supported dentures or full-arch bridges in case of extensive teeth loss. Depending on the individual needs and the specific treatment plan developed by your dentist, the number of implants needed for this plan varies.
What is the actual size of dental implants?
The actual size of the dental implants varies depending on the type of the implant, the manufacturer, and more. However, precision-engineered medical devices are used to mimic the natural structure of a tooth root and they come in various dimensions to accommodate the needs of individual cases.
Implant Fixture – Implant fixtures are surgically placed in the jaw bone and come in sizes ranging from 3.25mm to 6mm in diameter and 7mm to 16mm in length. Smaller fixtures are often used for single-tooth replacement, while larger ones are reserved for more extensive restorations.
Abutment – The abutment connects to the implant fixture and protrudes above the gumline. The size and shape vary depending on the specific dental restoration it supports, such as a crown, bridge, or denture. Abutments come in different heights and angulations to accommodate various clinical situations.
Generally, the size of the implants required is determined by the dentist after analysing the patient's oral health, bone structure, and more. Please consult your dentist for more details. You can also read dental implants reviews to get insights into the experiences of other patients who have undergone similar procedures in the area.
What are my payment options for dental implants in Sydney?
The dental implants Sydney cost varies based on the factors such as the number of implants, the location where you are getting the procedure, the type of restoration, and more. Here are several payment options to consider while getting dental implants.
Out-of-Pocket Payment – Many patients choose to pay for dental implants directly out of their own pockets. This can be done in a lump sum or through instalment payments, depending on the clinic's policies.
Dental Insurance – Some dental insurance plans may offer partial coverage for dental implant procedures, particularly if the implants are necessary for oral health reasons. It's essential to review your insurance policy to see what costs may be covered.
Dental Financing – Many dental clinics offer financing options that allow patients to spread the cost of dental implants over a period. This can make the expense more manageable. Be sure to inquire about interest rates and terms.
Payment Plans – Some dental clinics offer in-house payment plans that allow patients to pay for their dental implant treatment over an extended period. These plans often come with little to no interest, making them a convenient option.
Third-Party Financing – You can also explore third-party financing options, which offer healthcare-specific financing for procedures like dental implants.
Government Assistance – In some cases, government programs or dental schools may offer reduced-cost or free dental implant procedures for individuals with specific needs, although availability can be limited.
How Much Do Dental Implants Cost NSW?
The cost of dental implants in New South Wales can vary depending on several factors. Typically, dental implant costs in NSW range from $3,049 to $7,175. The final cost may increase depending on the number of teeth needed and the complexity of the procedure.
At Dental Implants Professionals, we offer a single implant at $1530 and crown at $1350. The average cost for all-on-4 dental implants is around $11500 to $14000. Despite the initial dental implants cost in Sydney, they are often considered a lifetime solution that offers comfort, functionality, and a natural-looking appearance. Furthermore, dental implant procedures have a high success rate as well.
Are Dental Implants on Medicare?
The answer is no, they are not. Both Medicare A and B only cover specific medical services. These plans do not cover most dental services, including dental implants in Sydney. However, it is still possible for your treatment costs to be covered by some Medicare providers, so make sure you confirm with yours beforehand.
Some providers may also cover the treatment cost of dental implants for seniors, when it is needed for medical reasons. Some dentists would also offer financing options, so be sure to ask them about that as well.
Are Dental Implants Painful?
In general, the procedure for cheap dental implants in Sydney is relatively painless, as local anaesthesia is applied before the operation. Once the area is numb, the implant procedure can begin.
Many patients report feeling a minimal level of discomfort, if any at all. The procedure is relatively quick and straightforward and takes only a few hours depending on the number of implants being placed.
In the days following the procedure, you may experience some pain and discomfort, but this is normal and easily manageable with painkillers prescribed by your dentist.
Are Dental Implants Worth Having?
Dental implants are definitely worth having. They offer an alternative to dentures and dental bridges, which can become loose or break over time. Dental implants are more durable and long-lasting, providing a stable base for your teeth. They look and feel natural, allowing you to enjoy your food without any discomfort.
The procedure for digital dental implants in Sydney can seem daunting, but with proper planning and communication with your dentist, it can be a smooth process. In addition, dental implants can help prevent bone loss in your jaw, which can occur with missing teeth. They can also improve your speech after the procedure.
How Long Do Dental Implants Last?
The lifespan of dental implants is dependent on several factors such as the location of the implant, the quality of the bone, the skill of the dentist, and the overall oral health of the patient. On average, dental implants can last up to 20-25 years with regular maintenance.
The maintenance of tooth implants in Sydney involves regular brushing and flossing, as well as scheduling appointments with a dental professional for routine cleanings and checkups. In addition, avoiding smoking, excessive alcohol consumption, and chewing hard objects can help extend the lifespan of dental implants.
What are dental implants?
Dental implants are artificial tooth roots that are placed into the jawbone to support replacement teeth or bridges. dental implants Sydney are made of biocompatible materials, usually titanium, which fuse with the jawbone through a process called Osseointegration, providing a stable and durable foundation for the prosthetic teeth.
Dental implants are a popular and effective solution for tooth loss, offering several advantages over traditional dentures or bridges, such as improved stability, durability, and functionality. They also help prevent bone loss and maintain the natural shape of the jawbone, promoting long-term oral health. However, they require careful planning, placement, and maintenance to ensure successful outcomes.
Who can receive dental implants?
Most people who are in good health and have adequate bone density in their jaw can receive dental implants. However, certain conditions or factors may affect the eligibility or success of the implant procedure, such as:
Gum disease: Active gum disease can interfere with the healing process and increase the risk of implant failure.
Bone loss: A certain amount of bone density is necessary to support the implant post. If a patient has experienced significant bone loss, bone grafting may be necessary before the implant placement.
Chronic illnesses: Certain chronic conditions, such as uncontrolled diabetes or autoimmune disorders, may interfere with healing and increase the risk of infection.
Smoking: Smoking can increase the risk of implant failure by impairing healing and reducing blood flow to the implant site.
Young age: Dental implants are generally not recommended for patients whose jawbones are still developing.
A thorough evaluation and consultation with a dental professional is necessary to determine if a patient is a good candidate for dental implants and know the dental implants cost Sydney.
What are the benefits of dental implants?
Dental implants offer numerous benefits for individuals who have lost one or more teeth or require extraction due to damage or decay. Some of the key benefits of dental implants include:
Improved appearance
Enhanced comfort and function
Improved oral health
Long-lasting durability
Improved speech
Improved confidence
Overall, cheap dental implants Sydney provide a highly effective and long-lasting solution for missing teeth, improving both oral health and quality of life.
What is the success rate for dental implants?
The success rate for dental implants depends on several factors, including the patient's overall health, the location and number of implants, and the skill and experience of the dentist. Generally, dental implants have a success rate of around 95% to 98%. However, the success rate can vary depending on the individual case and the follow-up care and maintenance of the implants. With proper care and maintenance, such as regular brushing, flossing, and dental check-ups, affordable dental implants Sydney can last for many years or even a lifetime.
Are dental implants covered by insurance?
Dental insurance coverage for tooth implants Sydney varies depending on the individual insurance plan. Some plans may cover a portion of the cost of the implant procedure, while others may not cover them at all. Insurance plans may also have restrictions on the number of implants covered, or they may require a waiting period before coverage kicks in. It is important to review the terms of your dental insurance plan to determine if dental implants are covered and to what extent. In some cases, dental implant costs may be partially covered by medical insurance if they are deemed medically necessary.