A Patient's Guide to Dental Implants Cost Sydney
How much do dental implants cost in Sydney?' This is the first question we usually get asked when patients call our clinic to get details on the dental implant procedure. Yes, the question about the dental implants cost Sydney is more regular than questions on the pain, success rate, after-care, or recovery.
At Dental Implants Professionals, we understand you have families to provide and feed and other commitments and how difficult it is to keep everything in balance. However, dental implants Sydney cost is more affordable than you think, and the worry of the cost shouldn't deter you from getting your implants and that beautiful smile you have always longed for.
Why not ask your Dental Implant Questions?
Price for a full Dental Implant including fixture and crown is $2850. Further discount may apply for cases requiring more than 2 implants.
Discounted prices and quotes for cases requiring more than 2 implants can only be given during consultation with the surgeon.
Dental Implants is an Investment, Not an Expense
When compared to other tooth replacement options, such as dentures and bridges, dental implants seem to be a relatively expensive treatment option. However, the other two options require constant maintenance and replacement every five to ten years, which makes them quickly exceed the dental implants price in Sydney. On the other hand, with proper care and maintenance, dental implants can last a lifetime without the need for replacement. In addition to this, dental implants also play a vital role in preventing jawbone loss, which otherwise would be impossible with dentures and bridges. Jawbone deterioration makes your face look older, and the adjacent teeth start becoming loose. When the jawbone degenerates and fails to hold the teeth in place, you will risk losing the other teeth as well. So, dental implants not only secure your purse but also offer aesthetic benefits that you wouldn't achieve with other tooth replacement options.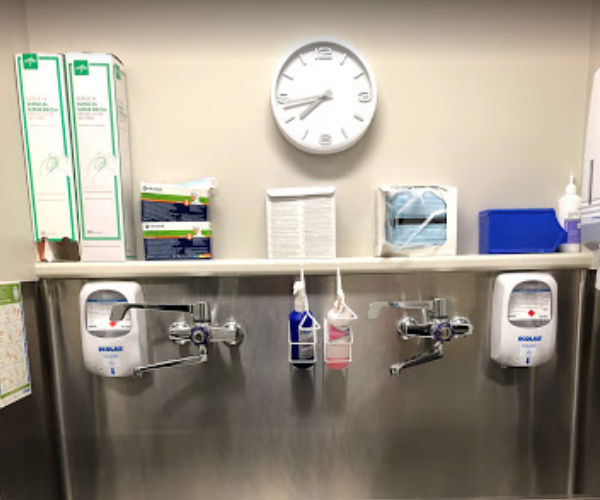 What is the Cost of Dental Implants in Sydney?
The cost of dental implants in Sydney varies based on each case. In general, the cost of a dental implant would be anywhere between $3,049 to $7,175. This cost changed depending on different factors such as the type of implants used, the complexity of the procedure, the number of teeth to be replaced, the number of consultations, and more.
At Dental Implants Professionals, we offer cheap dental implants in Sydney, and the cost of a single implant is $1530, and the cost of an implant crown is $1350. So, the total cost of our dental implant is $2850, and this is for a single implant. And, if you are planning to get all-on-4 dental implants, the average cost is around $11500 to $14000.
Does Dental Insurance Cover Dental Implants Cost Sydney?
Unfortunately, dental implants are not covered by Medicare Parts A & B. However, some Medicare plans cover routine care, which means you can claim the fee for your regular dental visits, and more. Also, be sure to check with your Medicare provider before jumping to any conclusion because some providers do cover the cost of dental implants. And there are other providers who only cover the cost of dental implants for seniors when the treatment has more than aesthetic needs, like it's a treatment option that is medically necessary. You can also discuss the cost with your dentist because a few dentists may offer simple financing options or payment plans to make dental implants affordable to their patients.
Book in for your initial consultation
or call us today on 1300 721 184
How to Determine the Exact Cost of Dental Implants Sydney?
The dental implants Sydney price depends on different factors, including,
The type of implant material used
The complexity of the case
The cost of tooth and root extraction
Consultation fee
Pre-op Care
Post-op Care
The exact cost of dental implants depends on all the above factors. In some cases, the patients may require a single implant, while others need a full arch. Moreover, the oral health of the patient plays a vital role in deciding the cost of dental implants. So, the best way to find the accurate dental implants cost in Sydney is to schedule an initial consultation with your dentist.
At Dental Implants Professionals, Dr Paulo Pinho discusses your oral health before deciding on the treatment type that best suits your needs. He will take a 3D scan image of your mouth to determine the bone density and if any additional procedures, such as bone grafting, are required before beginning the procedure. This initial consultation also reveals whether you are a good candidate for implant placement. After the initial consultation, he will explain the procedure, what you have to do, and brief the total cost required for the surgery and procedure.
We offer affordable dental implants in Sydney at the lowest prices for high-quality tooth replacement. Our dental implants are available at just $2850, and we offer various dental payment options and payment plans to help finance the procedure.  Wondering how is this possible? Dr Paulo Pinho has limited his practice to two specific fields of dentistry – dental implants and wisdom teeth removal. His aim is to make the best-quality dental treatment accessible to everyone.
Don't let the fear of dental implants price in Sydney prevent you from getting the best-quality tooth replacement treatment you need! Call 1300 850 072 to request an initial consultation with us and design a customised dental implant treatment plan that gives you a smile you deserve!
Looking for the cheapest dental implants in Sydney? We've got you covered! When we say cheap, it doesn't mean you are getting low-quality implants. Our dental implants are made using Titanium, a bio-compatible material that fuses well with your jawbone and has a success rate of 97%. So, what are you waiting for? Schedule an appointment with us now to know your options.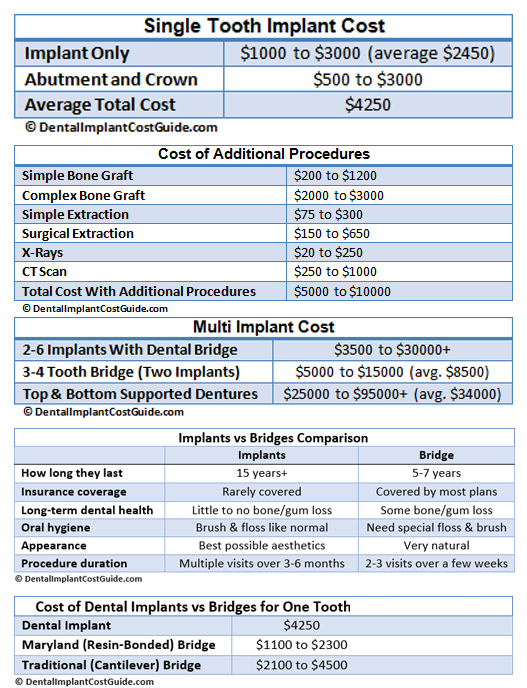 The success rate of dental implants varies based on individual health and oral habits. For an individual with good oral hygiene and good health, the success rate of dental implants is reported to be around 90 to 95% compared to other tooth replacement options. Moreover, the implant fixture is made of titanium, a completely biocompatible material. Hence, there is less rejection rate, and allergies are extremely rare. However, if there is no proper maintenance and dental check-ups, an infection may develop, which results in implant rejection. But implants regularly achieve more than 95% of success rates. Visit https://dentalimplantscost.com.au/ to learn more about dental implants Sydney cost.
The discomfort experienced during a dental implant procedure varies between people. Most individuals undergoing an implant surgery report their implant experience was less uncomfortable than they expected. Generally, the dental implant procedure is done under local anaesthesia, and most of the patients who undergo dental implants experience no pain during the dental implant procedure. However, there will be mild soreness at the surgical site after the implant procedure, and this can be treated with over-the-counter pain medications. If you want to stay more relaxed and comfortable throughout the procedure, you can even choose sleep dentistry. Call 1300 850 072 to know about tooth implant cost in Sydney.
While traditional dental implants replace a single tooth or multiple teeth in a row, advancements in dental technology allows you to replace all the upper and lower teeth in your mouth using full arch implants. The full arch implants use a fixed bridge to replace an entire row of missing teeth in your mouth. The number of implants required to support the teeth in each arch varies depending on the individual. However, the dental implants cost in Sydney is slightly higher than single tooth or multiple teeth replacement.
There is no age limit for getting dental implants. In some cases, patients are considered too young to have dental implants because their jaw bone isn't fully developed. When dental implants are placed in a jaw prematurely, the implants may shift out as the jawbone continues to evolve. Otherwise, the only factor that a person getting a dental implant must consider is their general medical health. The healing time for patients with diabetes and those who have the habit of smoking is longer compared to healthy individuals.
The average cost of a dental implant in Sydney is relatively reasonable. This price can vary depending on the type of implant, the location of the implant, and the number of implants needed. For example, a single tooth implant fixture can cost as little as $1,500, whereas a Porcelain Metal and Zirconia implant crown will cost $1350.
A full dental implant can cost upwards of $2850. Our dental implants are Australian made and can last a lifetime with minimal maintenance. Insurance may partially cover the dental implants cost Sydney, however, dentists offer payment plans for the treatment.
Dental implants are made to last a lifetime. With proper care, your implant should last as long as you do. The lifespan of a dental implant depends on many factors, such as the type of implant, the quality of the initial surgery, and how well you take care of your teeth. With proper care, they can last a lifetime, thus making the dental implants Sydney worth it.
Just like your natural teeth, you should brush and floss your dental implants daily. You should also see your dentist regularly for check-ups and cleanings. Taking good care of your dental implants will help ensure that they last for many years to come.
While cheap dental implants Sydney are a great way to replace missing teeth, there are some disadvantages to consider. First, there is a risk of infection and complications with the surgery. Second, implants can be expensive in some places, and your insurance may not cover the cost. Third, it can take several months for the implant to heal and integrate with the bone.
However, these disadvantages are manageable if you seek treatment at a reputable dental care centre. Our dental professionals will take all the safety measures there is to prevent infections or complications during/after the procedure. Plus, our dental implants are offered at relatively reasonable prices. With proper care, it is possible to speed up recovery, after which your dental implants can last for decades.
Here in Australia, all on 4 implants can cost $11,500 for a long term provisional, whereas reinforced long term provisional costs $14000, and $24,000 for a zirconia. This is the pricing per arch including prosthesis.
Of course, there are many factors that can affect the final dental implants price in Sydney, such as the number of teeth being replaced and the materials used. But in general, you can expect to pay somewhere in this range.
It's likely that you will experience some pain when getting the cheapest dental implants in Sydney, but people who went through this procedure said that removing a tooth was worse. Dental implants sometimes require some incisions to be made by your dentist, but you will still be given local anaesthesia to numb your mouth during the procedure. You dentist will prescribe you medication to relieve your pain and to speed your recovery.
On average, the placement of a single dental implant takes between one and two hours. However, this time can vary depending on the individual case. For example, if multiple implants are being placed, or if the patient requires sedation, the procedure may take longer. The dentist will be able to provide more accurate information based on the specifics of your case, including the cost of dental implants in Sydney.
The entire dental implant treatment usually takes six to eight months. This timeline includes the initial consultation, placement of the implant, healing time, and attachment of the permanent restoration. Again, this may be shorter or longer depending on your individual case.
Dental implants are indeed a big investment and they do seem expensive. But when you compare the dental implants Sydney price to other tooth replacement options, they're actually quite reasonable. For example, an implant will typically last 20-30 years or more. Compare that to dentures that have a 5-year lifespan and bridges which typically need maintenance every year or two at hundreds of dollars per visit.
You can see how with implants your costs in the long run would be significantly less than if you had opted for a different treatment option. Plus, by choosing dental implants, not only do you save money but also time spent on teeth care. Unlike dentures, dental implants don't require any special maintenance besides regular brushing and flossing.
Getting multiple implants usually costs more because the procedure is more complex. However, there are some cost savings to be had if you get multiple implants at the same time. For example, you only have to pay for the implant surgery once and you only have to go through the healing process once. So, while it may not be cheaper to get multiple implants at once, there are some savings on cost of dental implants Sydney you will be able to get.
The cost of dental implants in Australia can vary depending on a number of factors, such as the type of implant, the number of implants needed and the location of the dental practice. In general, however, you can expect to pay between $3,000 and $5,000 for a single implant. If you need multiple implants, the cost will increase accordingly.
Our affordable dental implants Sydney costs $2850 and discounts apply for cases that require more than two implants. Also, it's always worth checking with your insurer to see if they will cover the cost of the treatment. If not, you can opt for the dentist's payment plans to meet your budget.